Founded in September 2006, Provenance Consulting quickly established itself as a quality provider of services to such industry leaders as Chevron Phillips, Phillips 66, and Valero. By focusing on adding value and delivering exceptional quality with every assignment, coupled with efficient, consistent project execution strategies, the company has grown exponentially over the years. This level of substantial growth is expected to continue.
THE COMPANY WAS FOUNDED
Justin Adams, Patrick Nonhof, and Tony Powell start Provenance Consulting.
FIRST RECOGNITION
Provenance ranked 5th Fastest Growing Engineering Firm and one of the 5000 Fastest Growing Private Companies by INC5000.
FIRST INDUSTRY CONFERENCE BOOTH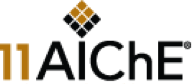 Provenance attended the first of many AIChE Spring Conferences as an official exhibitor. Our partnership with AIChE is growing stronger each year through conference attendence and exhibition, conference presentations and AIChE Academy webinars conducted by our PSM experts.
THE STAFF GREW TO 50 EMPLOYEES
We formalized the HR department and celebrated our first retiree from Provenance.
ARTS™ LINE OF SERVICE ADDED
ARTS™ application is designed to aggregate equipment information from multiple data repositories.
PROVENANCE JOINED AFPM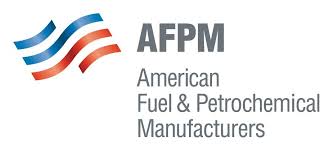 AFPM members serve you and America by manufacturing vital products for your life every day, while strengthening America's economic and national security.
INTRODUCED THE FIVE PSM MINDSETS™

Provenance's proprietary approach to PSM, the Five PSM Mindsets™, is rolled out within our on-site training program to enable our clients to create a culture of safety. Developed from researching the needs of our clients, this new perspective on making PSM about culture, and not compliance, coupled with straightforward and engaging training facilitation has sparked growing interest within the industry.
LAUNCHED PHA CENTRAL™

Provenance's paradigm-shifting PHA data management and facilitation software, PHA Central™ , is introduced to the industry. Developed while finding a way to help clients understand and use their PHA data, this new cloud-based software allows clients to aggregate all current and historical PHA data into one system that allows users access to a host of useful capabilities.
TRINITY CONSULTANTS ACQUIRES PROVENANCE CONSULTING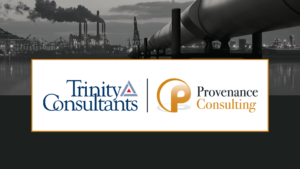 We are pleased to announce that as of September 2019, we have joined forces with Trinity Consultants and have entered into a definitive agreement to be acquired. The last 13 years have been an incredible journey for Provenance Consulting, full of growth, learning, and expansion. But none of this would be possible without our amazing team and clients. We couldn't have done it without you.
Going forward, we want to assure you that Provenance Consulting will continue to be the company with whom you have developed a partnership. Our mission, projects, and teams remain unchanged. We will simply have more resources to continue engineering process safety solutions that go beyond our clients' expectations.