Provenance Consulting has extensive experience with hazard identification, evaluation, and mitigation services. Understanding accurate application of risk tolerance criteria is critical for our clients to properly steward their resources. We recognize applying the most appropriate risk identification and evaluation techniques is critical to a successful study.
We have facilitated Process Hazard Analyses (PHAs) for many oil and gas processing technologies, as well as many specialized chemical processes unique to specific clients. The quality and comprehensiveness of each risk study drives many other aspects of your overall Process Safety Management (PSM) program – our facilitators perform every study with this in mind.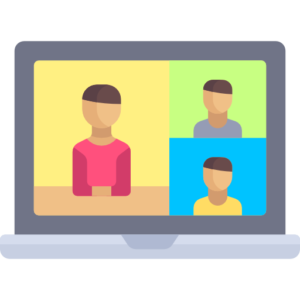 Looking for remote PHA services?
Our team is experienced with traditional co-located, remote and combination PHA facilitation.
Remote PHAs present many challenges that are unique or exacerbated compared to co-located PHAs. These include team participation, tracking of core team members, and ensuring that the conversation remains on-topic with minimal disruptions.
The two most important problems to address during remote PHAs are 1) ensuring effective team collaboration via technology and 2) providing and presenting necessary information while maintaining efficiency. Our team has developed a thorough process that addresses both issues and provides solutions for a shift to effective and efficient remote PHAs.
Questions about your PHA needs?
We're ready to help keep your PHA schedule on track.
Preparatory Services
Facilitation and Scribing
Reporting
Training
Revalidation Services
Action Item Resolution
QA/QC Services
Experienced with Co-Located, Remote, and Combination Facilitation
ABOUT PROVENANCE CONSULTING
We remain true to the same principles on which our company was founded over ten years ago: providing superior service to our clients, putting safety first, creating opportunities for our people.
Software Expertise
Provenance has extensive experience in multiple commercial software applications including:
PHA-Pro®
PHAWorks®
PHA LeaderTM
Client-specific Spreadsheet and Custom Database Applications
Provenance does not have a vested interest in any particular PHA software program, allowing us to help clients select the most appropriate and cost effective tool for their study.
Service Brochure