Asset and Records Traceability System
ARTS
The ARTS™ application is designed to aggregate equipment information from multiple data repositories. The implementation and subsequent maintenance of these systems are typically performed at different times, by different personnel (possibly organized within different refinery or corporate divisions), and with different methodologies – resulting in disparate information across the facility.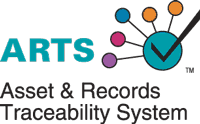 ARTS Data Management Overview
Purpose
ARTS™ –  data aggregation for PSM strength
ARTS™ sets a whole new standard for long term data reconciliation and management for petroleum refineries and chemical plants. ARTS™ combines data into a single user interface that is available to all personnel and identifies discrepancies, verifies data from the right records, facilitates data correction, and monitors future changes.
ARTS™ has been recognized as a PSM program strength during Process Safety compliance audits.
Not sure what you need?
See more software