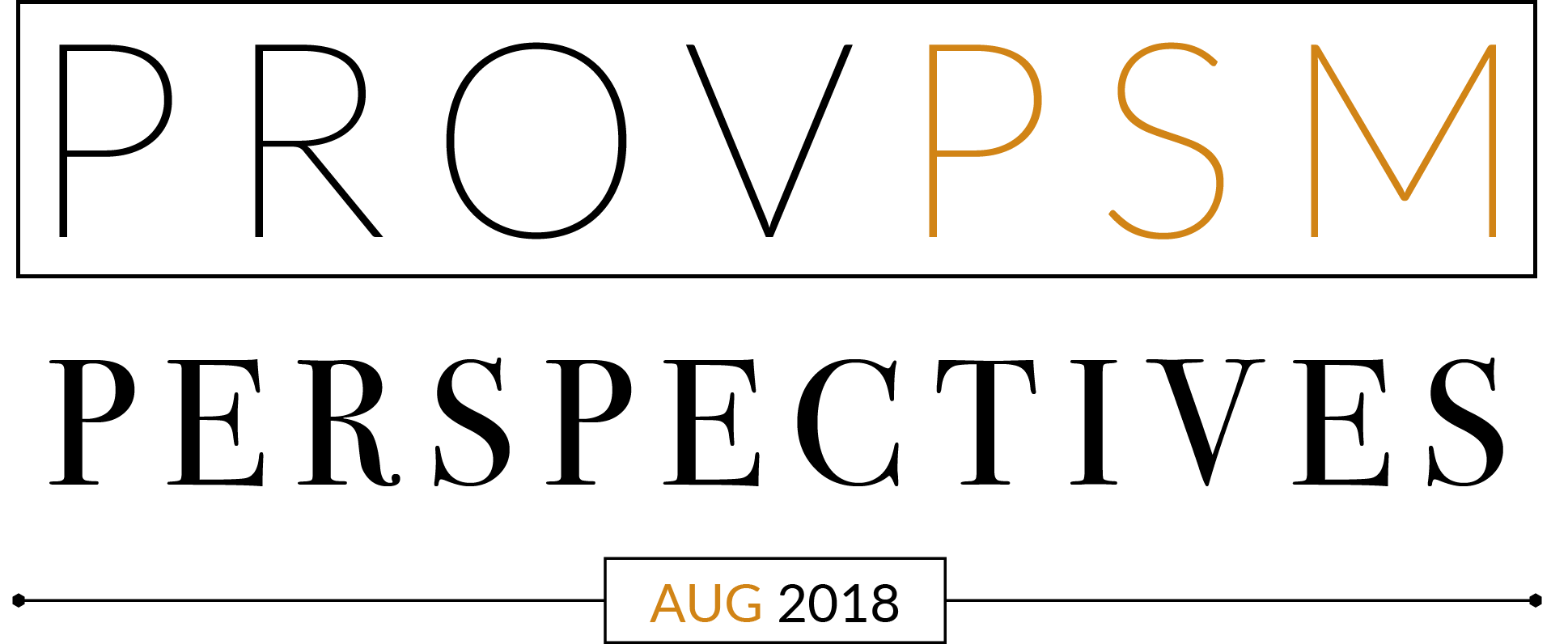 August 2018 Newsletter [ProvPSM Perspectives]
August 2018 stayed busy with client projects and trainings. In this month's newsletter, read about how our recruiting efforts will be ramping up this fall. Check out the recent P&ID training completed with a client in Freeport. Learn how you can submit an abstract for the AIChE Spring Meeting. And importantly, read about your colleagues who are making ProvPSM Proud – all that and more in this this month's newsletter.
IN THIS ISSUE:
Company News:
Recruiting Season is Upon Us (pg 1)
September Calendar (pg 1)
Industry Leadership:
Successful Onsite P&ID Training (pg 2)
AIChE Call for Abstracts (pg 2 & 4)
Community Engagement:
RCC Veteran's Job Fair (pg 2)
ProvPSM Personal Pursuits:
ProvPSM Proud Recognizing:

James Topp
Aniqa Rahman
Kinzie Robins
Lauren Mercer

Workiversaries
More Company News
Join Provenance Consulting at the 2019 AIChE Spring Meeting and Global Congress on Process Safety in New Orleans, LA, March 31 – April 4. Stop by Booth #505 to meet the...
Read more