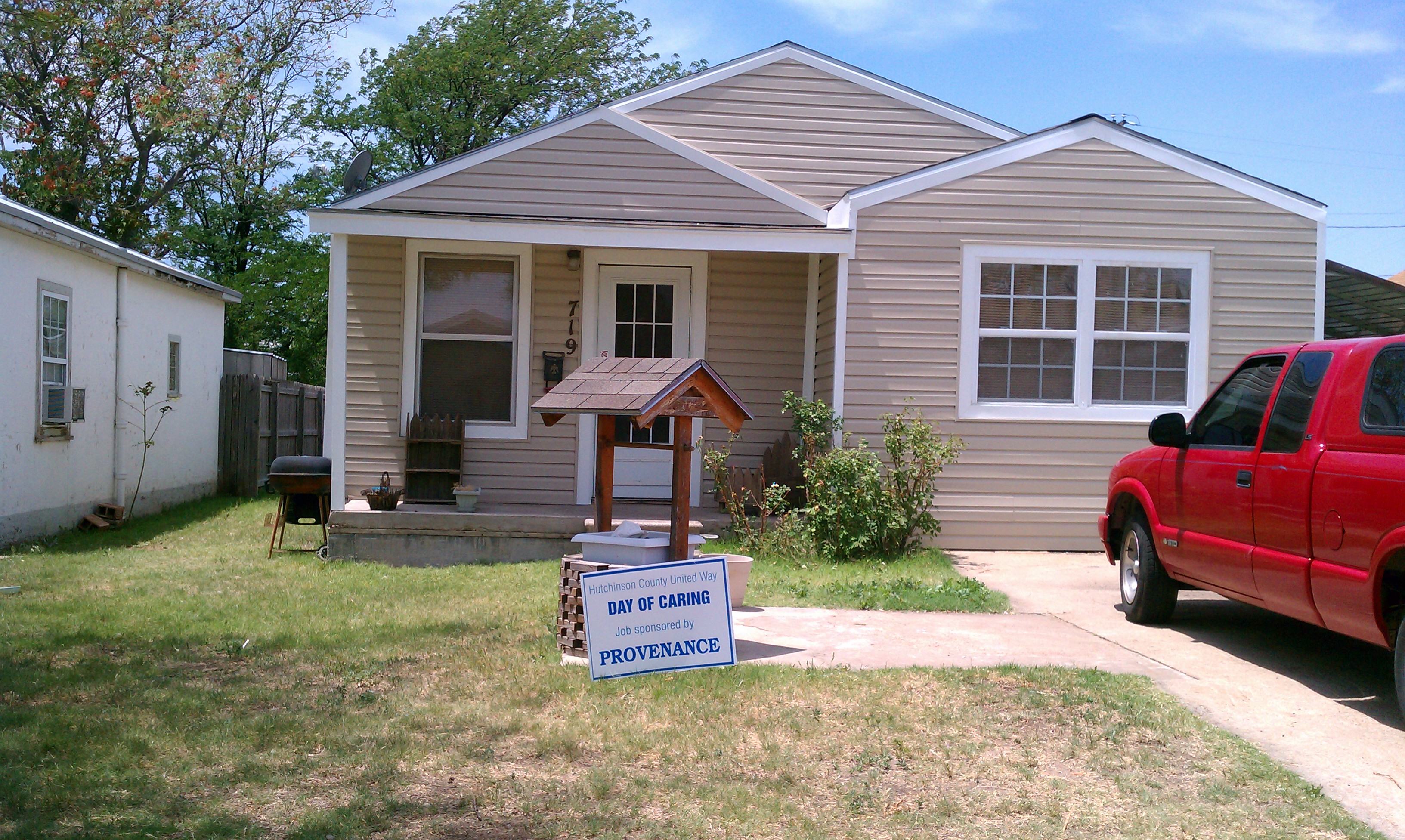 Community Involvement Spring 2012
With summer almost here, we are gearing up for a number of community events! To start things off, last month many Provenance employees teamed up to help the local United Way with their annual Day of Caring. Day of Caring helps many individuals in Hutchinson County, and gives local companies a chance to give back to the community.
Each year United Way filters through requests sent in by the elderly, disabled, and various residents that may not have the means to repair their homes. Common requests include yard work, winterizing of homes, painting, roofing, and carpentry, to name a few. The home assigned to Provenance belonged to a homeowner who needed help with various interior projects as well as an exterior make-over. Not only was this a great team building experience for Provenance, but also a chance to help better the community!