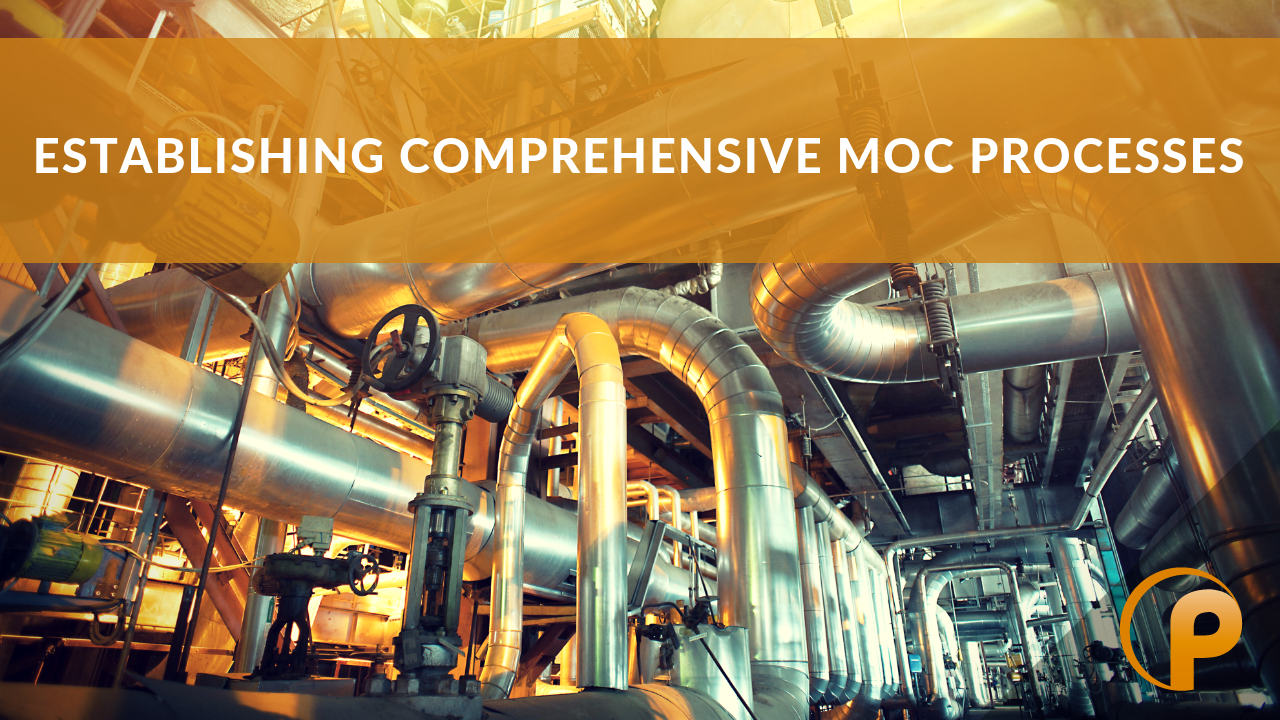 Embrace Change by Establishing Comprehensive Management of Change (MOC) Processes
This webinar addresses the importance of effectively managing change by establishing comprehensive Management of Change (MOC) processes. The components of a comprehensive process will be examined through real-world examples of managing change and methods for assessing and improving change management effectiveness will be provided.
Change is inevitable, and without an effective MOC program, even perceived minor changes can result in major disruptions from both safety and business perspectives.
An effective MOC program starts with consistent recognition of change.  Once a change is recognized:
A basis for the change is established;
Impacts of the change are evaluated via consistent, approved methods
The change is implemented;
Reviews are conducted to ensure that the implemented change is in accordance with the intent of the design;
Actions are assigned as needed and tracked to completion;
Affected personnel are notified and/or trained to ensure safe "operation" of the change;
Applicable documentation is updated; and
Information is archived as necessary to properly record the change.
An organization can assess the effectiveness of its MOC program by defining parameters of a change and examining historical records to determine if changes have been managed appropriately.
For instance, do the data management systems reflect the current data and documentation for existing systems? Have employees been made aware of or trained in recent changes to systems or processes? Have changes been implemented without the appropriate level of review and approval?
Learn more about our PSI & Other Services

Presenter
Scott Kindy
Scott Kindy is an Account Director at Provenance Consulting and holds a bachelors degree from West Texas A&M University.
He has more than ten (10) years of experience in PSM-related project execution in the refining and petrochemical industries. His expertise includes executing and managing projects related to various elements of PSM including Management of Change (MOC), Mechanical Integrity (MI), Process Safety Information (PSI), Process Hazard Analysis (PHA), and compliance audits. He is also experienced with the EPA Risk Management Plan (RMP) Rule and associated elements.